Oo Xin Man (Handxmade)

︎
mixed media / polymer clay miniature artist
Singapore
I first met
Xin Man
while shooting for
Ly Yeow
. She was assisting Ly on a
large scale mural project
and we got to chatting. Xin Man runs a one-person operation that focuses primarily on small-batch, customized clay miniatures. She's also been branching out to include illustration, painting and design in her repertoire.
Her journey into working with polymer clay started in 2015, when Xin Man was studying for her diploma. By watching video tutorials, she started learning how to make miniatures and began taking on custom orders, founding
Handxmade
that same year.
Over time, Xin Man seems to be constantly seeking more creatively challenging projects, moving away from the repetition of making the same custom pieces over and over. When I first visited her home studio in January 2020, she was in the midst of her most ambitious project to date: building a dollhouse from scratch. She also runs a
YouTube channel
where she chronicles her whole creation process as a form of 'edutainment'. This means that on top of creating each piece of art, she also records, edits and uploads videos. Talk about being a jack-of-all-trades!
Although Xin Man claims that she is a 'master of none', she has dabbled in many mediums of craft-making: from polymer clay and illustrated stickers to murals and building dollhouses. She shared that she particularly enjoyed her collaboration with her friends and fellow miniature artists,
Jocelyn
and
Janice
, on a diorama of a
Hawker Centre
for the National Heritage Board's UNESCO Heritage bid in 2018. Over three months, Xin Man who was tasked with creating the hawker centre backdrop and details, went through the process of creating and designing from scratch, including days of research and experimenting. Throughout her 'trial and error' process, she
recorded on video
how she worked to create all the minute details which complete the entire hawker experience.
Her greatest strength lies in how generous she is with her experiences, so much so that she has slowly but surely built a community around her craft. It is more often that you find artists guarded about their art process, yet she is quite the opposite, sharing her thoughts, experiments and resources. A page on her site titled '
The Secrets
' is a list of materials, tools, tips and recipes for working with polymer clay, published with gifs, videos and links for anyone to reference.
In fact, she just left membership platform, Patreon, because she felt their policies were taxing her patrons unnecessarily. She wrote an
extremely detailed post
explaining her reasoning. In its place, she set up
handxmadeFAM
(on podia) where she interacts regularly with those who pledge to support her craft. On top of getting access to exclusive content and first dibs on her creations, her 100+ patrons have had face-to-face meet ups and online gaming sessions, which bring them closer to Xin Man and each other. Through her craft, Xin Man has made real what I imagine most artists hope to do: create connections that help bring people together.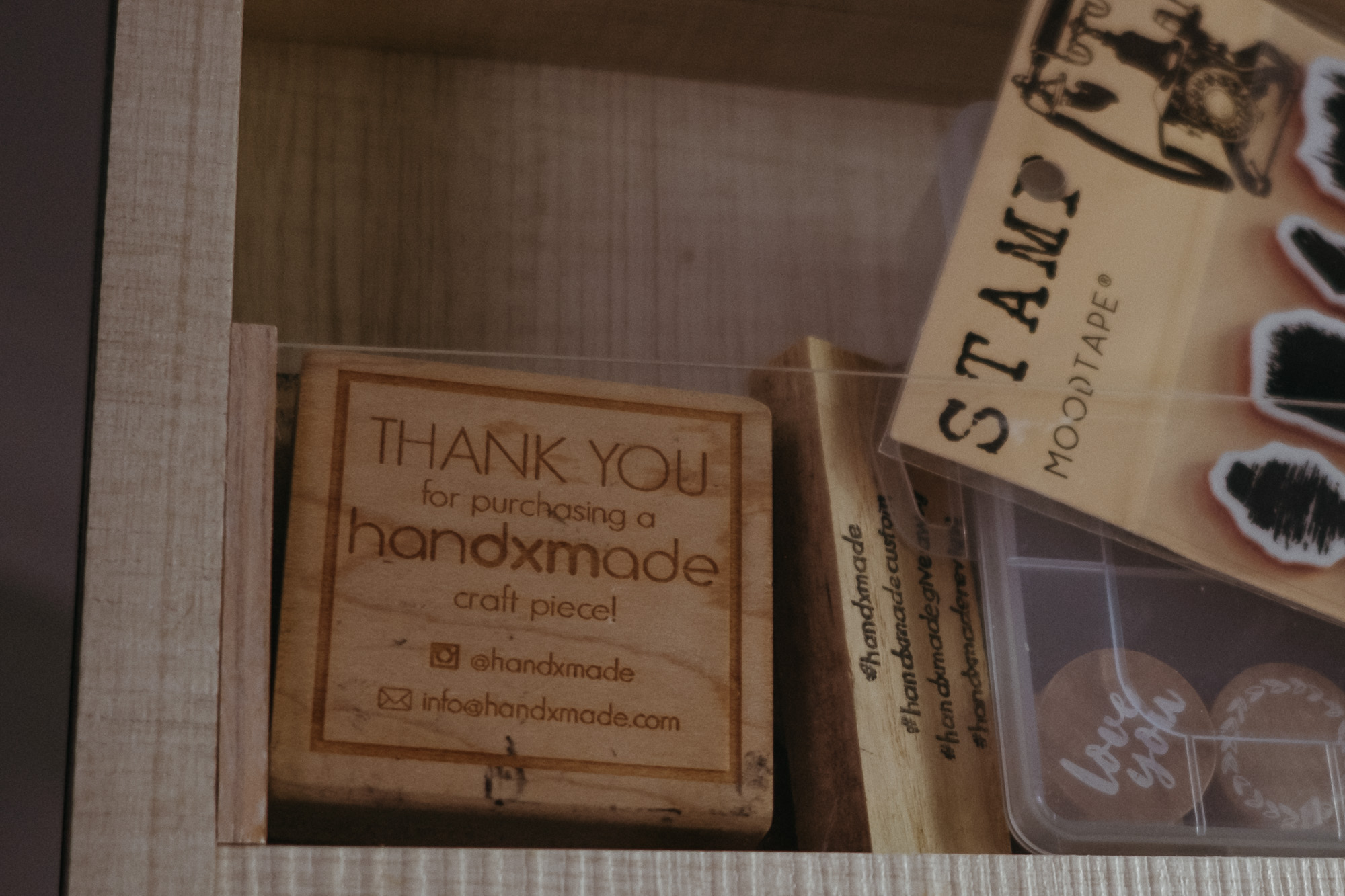 [Note: The photos in this post were over a few visits to Xin Man's home studio in January 2020 and later in December 2020. Within that time, she had moved and relocated, which is the reason why the photos might show a different location.]